Education & Awareness
PLM Workshop
PLM Certification
Strategy & Selection
PLM Capability and Maturity Assessment
PLM Strategy
PLM Business Case/ROI Analysis
PLM System Selection
Implementation
Ready Results® Implementation
Application Integration
Data Migration
Project Management
Organizational Change Management
Operation & Support
Hosting & Cloud PLM
Application Administration
Post-Go-Live Support & Mentoring
Comprehensive, Unbiased Advice – Extensive Practical Experience and Expertise
Committed to delivering innovative PLM solutions, we help our clients to find, implement, and operate the best PLM strategies, practices, processes and technologies for their business needs. As a vendor and technology neutral consulting firm, we provide comprehensive information and objective advice and leverage our extensive knowledge and industry experience to enable you to make the best decisions, drive desired business improvements, and achieve the intended results.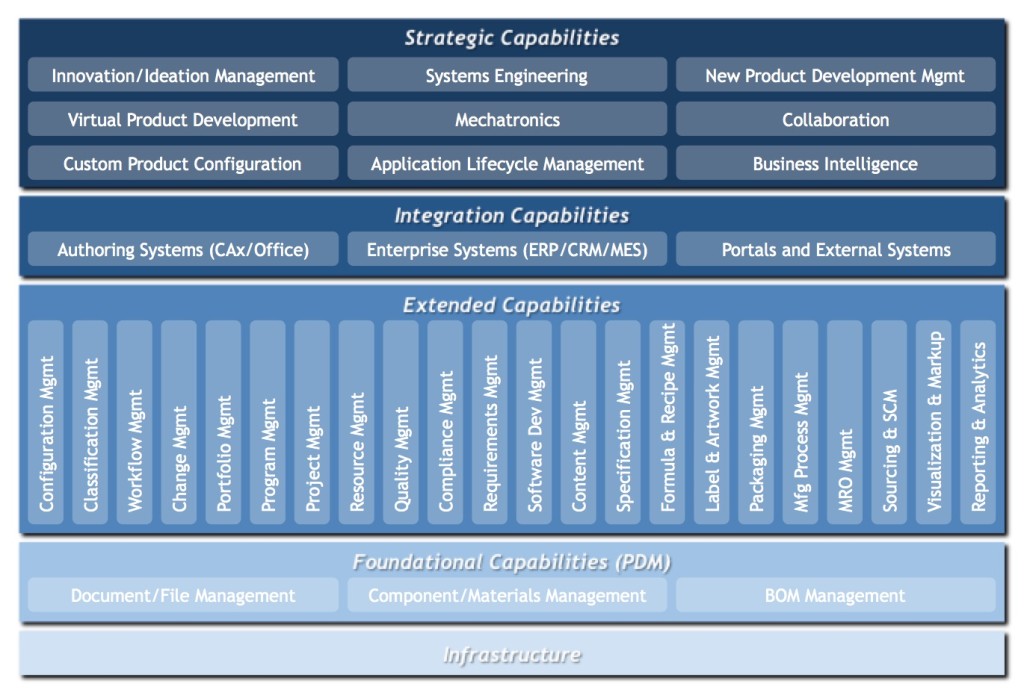 PLMadvisors PLM Framework
We work with all major PLM vendors, including Aras, Autodesk, Dassault Systemes, Oracle, PTC, SAP, Siemens PLM as well as with many smaller software providers. To remain unbiased and provide our clients with truly objective advise we do not have partnerships with any software vendor and we do not sell PLM software, but we have extensive expertise in and actively implement all major software solutions, including Aras Innovator, PLM 360, Enovia, Agile, Windchill, SAP PLM, Teamcenter and several smaller point solutions. This gives us a true and practical understanding of the strengths and weaknesses of all these different systems and allows us to help you make the right decisions, both during the selection as well as in the implementation and operation of the selected system.
PLMadvisors Offerings
Determine current state of PLM practices, processes and use of existing technologies
Identify and illustrate gaps to industry best practices and processes as well as best-in-class use of leading technologies
Define steps to achieve higher PLM process and technology maturity and increase the value of PLM
…….Learn more about the PLM Capability & Maturity Assessment →
PLM Strategy & Roadmap
Define the desired future state of PLM practices, processes and technologies
Develop a long-term strategy and roadmap for the phased implementation of the desired practices, process improvements and best-in-class PLM technology.
PLM System Selection
Define detailed business needs, application requirements and company-specific use cases
Create a detailed RFP for the evaluation
Conduct detailed system demonstrations
PLM Business Case
Determine the total cost of ownership
Determine tangible and intangible benefits of the PLM solution
Determine the return of investment and NPV of the PLM solution
PLM Process Design & Optimization
Design and/or optimize PLM
Develop custom, role-based training for all involved employees
Conduct hands-on training with all involved employees
PLM Consolidation
Determine the feasibility, advantages, and potential challenges
Develop a detailed strategy and roadmap
Determine the cost, benefits, and ROI